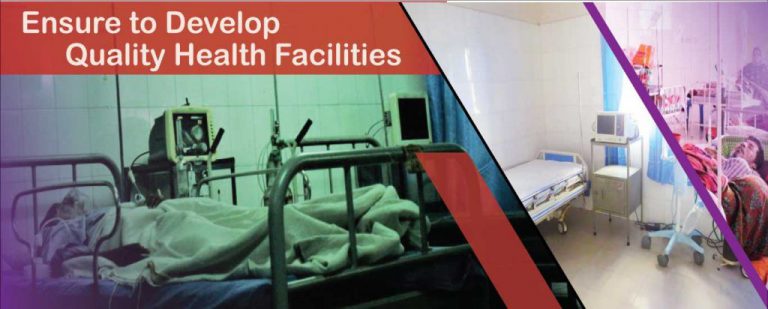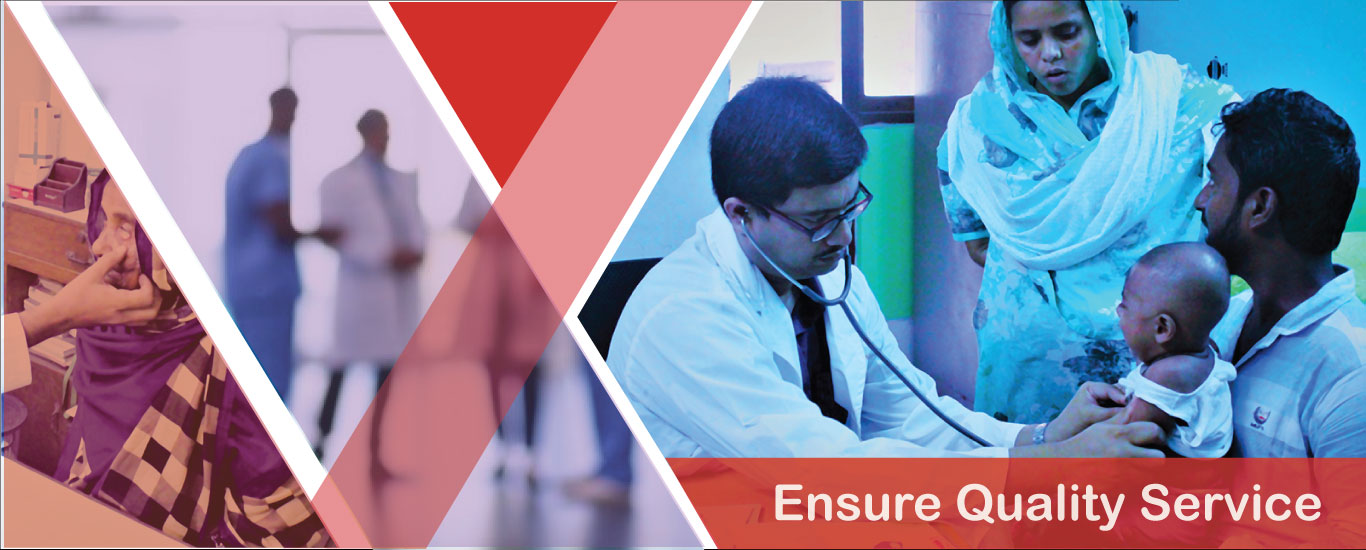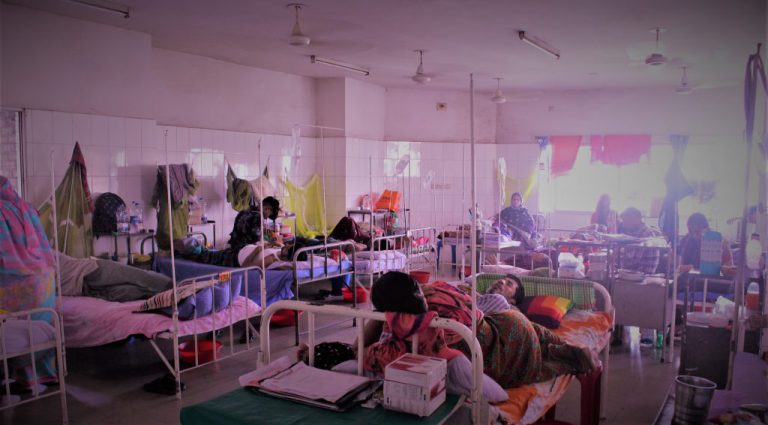 IMG_3679-1024x566-1-768x425
Operation Strategy of DCH Trust
Main focus of the Trust Is To Ensure
| Department | Time |
| --- | --- |
| Emergency Department | 24 Hours(Day-Night) |
| Follow up Clinic | 2pm to 4pm |
| Outdoor | 8am to 10pm |
| Pathology, X-ray, Ultrasonogram & ECG | 8am to 10pm (for Immediate open (Day-night) |
| Patient Admission | 24 Hours(Day-Night) |
| Pharmacy | 24 Hours(Day-Night) |
| Special Clinic | 4pm to 9pm |
কোরনা প্রতিরোধে ঢাকা কমিউনিটি হাসপাতালের কর্মসূচি
কোরনাভাইরাসের সংক্রমণ প্রতিরোধে দেশের বিভিন্ন স্থানে নানা কর্মসূচি পালন করছে ঢাকা কমিউনিটি হাসপাতাল ট্রাস্ট। বিতরণ করা হচ্ছে গণসচেতনতামূলক প্রচারপত্র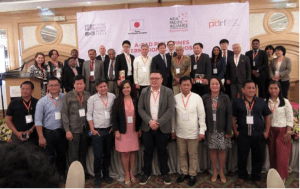 International Symposium and Field Visit in Bicol in Philippines on disaster response
A-PAD Philippines organized an International Symposium on Strengthening Community Resilience and Humanitarian Response through Localized DRRM Platform in Manila, Philippines on 28 February 2019. PDRF Emergency Operations Center (EOC) in Clark,Pampanga and the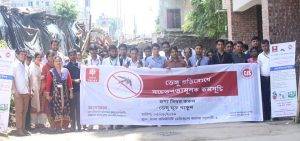 Programme on Dengue​
Dhaka Community Hospital Trust (DCHT) and Community Initiative Society (CIS) jointly arranged an awareness programme on Dengue, which has become epidemic in all over the Country. DCHT & CIS also had done anawarenessrally walk from the premises of Dhaka Community Hospital tosurrounding Community and Distributed leaflets to raise awareness for the Prevention of Dengue, also providing proper treatment to effected
Health care (Primary, secondary & Tertiary) services
Arsenic mitigation (Leading Advocating Agency)
COMMUNITY BASED DISASTER RISK REDUCTION PROGRAMME
Risk Management Framework in Local Disaster Risk Reduction Action Plan
Wilson Arsenic Mitigation Program: River Sand Filter (RSF)
Piped Water Supply System from River Sand Filter
Rain Water Harvesting (RWH) Programme
Arsenic Patient Management
SCHOOL HEALTH PROGRAMME
SCHOOL HEALTH PROGRAMME
RESEARCH PROGRAMME
Health care (Primary, secondary & Tertiary) services
DCH developed Rural Health centers with active participation of local community. The services rendered are mostly primary and secondary health care. The rural health centers are run by local community leaders and consists of community health workers with a doctor leading the team. The family gets a health card with a small monthly fee which provides primary care (which includes preventive care service like child develop, ANC & PNC, Nutrition education basic medical care). The ultimate aim is to develop the rural centers to higher level where it will also establish some tertiary care and engage in training facility for paramedics and undergraduate students. All these centers are developed and managed by community representatives with support from DCH Trust. DCH Trust has developed and runs an Industrial Health Insurance and School Health Programme to provide health care services including primary health care and health education to the workers of different industries in the country as well as different schools in Bangladesh. All teaching area is provided by the Dhaka Community Hospital.
Arsenic mitigation (Leading Advocating Agency)
DCH is the pioneer organization in the field of Arsenic contamination in Bangladesh. It really deserves the sole credit for highlighting the serious health hazards caused by arsenic contamination in ground water. Then through their continuous efforts, DCH established this issue as a public health problem in Bangladesh. A number of research programme are also taken with some famous universities (Harvard School of Public Health, Harvard University-USA, Arsenic Foundation USA INC, Jadavpur University-Kalkota, India and South Australia University- Australia) to understand various health and environmental problems that may cause long term problems with chronic arsenic poisoning.
COMMUNITY BASED DISASTER RISK REDUCTION PROGRAMME
Campaigns in High Risk Countries on Emerging Challenges in Bangladesh: Factory Safety Dhaka Community Hospital Trust (DCH Trust) implemented a project in collaboration with CIS, SEEDS-India and NSET-Nepal on "Campaigns in High Risk Countries on Emerging Challenges in Bangladesh: Factory Safety" as per the programme schedule successfully. This programme was supported by ADRRN. The programme was held with active participation of various departments like factory management, factory workers, private sectors, GoB personnel, engineers, disaster management specialists and training specialists etc. From the need assessment, training and workshop programme the participants chalked out their recommendation for the factory safety. They also wish to organize such kind of factory safety programme in other factories with the active participation of private organization, GoB personnel and all level of workforce like managers, supervisors and workers. Coordination, Implementation and Capacity Building on strategic policy advocacy on industrial health safety among all level of Garments Factory, who are involve and work in the factory. DCH Trust with assistance of CIS implemented the following activities.  Survey programme to the industries to find out the gaps on health and safety issue  Conduct training and awareness programs to enhance the capacity building  Workshop with various stakeholders to advocate about the issues  Awareness Programme in Garments Industries  Attend Research for Health in Humanitarian Crisis (R2HC) in Bangkok, Thailand  Attend Training Workshop on Monitoring and Evaluation in Nepal  Attend Training Workshop on Social Accountability in India etc.
Risk Management Framework in Local Disaster Risk Reduction Action Plan
Ince the inception of DCH Trust, this organization has been implementing various Disaster Risk Reduction programme. As a part of this programme DCH Trust implemented a programme on Risk Management Framework in Local Disaster Reduction Action Plan (LDRRAP). This programme was supported by United Nation Development Programme (UNDP), DFID & Ministry of Food and Disaster Management (MoFDM)-Government of Bangladesh. The main issues of this programme were  To equip Disaster Management Committees at union level  To develop, support and operationally effective Local Disaster Risk Reduction Action Plans (LDRRAP)  To significantly reduce the vulnerability of the community from the natural hazards  To educate the people within the disaster prone areas to enable to take appropriate measures and practices proper Local Risk Reduction Action Plan (LDRRAP) themselves To tackle problems caused by Cyclones, storm surges, floods etc, Post Disaster (flood) prevention of water borne and sanitation related diseases, to develop awareness of skill among the disaster-affected population for establishing sustainable and effective Local Risk Reduction Action Plan (LDRRAP) during future Cyclones, storm surges, floods etc, Enrolling the people in planning, implementation, operation and maintenance of the community facilities and knowledge of local resource mobilization during disaster & post disaster and coordination with different stakeholders including Ministry of GoB. On the other hand DCH Trust participated 6th Asian Ministerial Conference on Disaster Risk Reduction (AMCDRR) Assisting Medical Support Including Medicine and Public Health Support to the Earthquake Victims in Nepal The magnitude 7.9 earthquake on 25 April 2015 struck the Himalayan nation of Nepal, with reports of extensive damages of property and loss of life. More than 7,000 people were killed and more than 14,000 injured. Dhaka Community Hospital Trust with the support of Asia Pacific Alliance for Disaster Management provided emergency health care service from May 2015 to July 2015 in the earthquake affected areas like Mahadevstan VDC (Village Development Committee), Chandini Mandan VDC and Nayagaon Dewpur VDC of Kavre District of Nepal. More than 10000 patients were treated during the service, which include Trauma, Cut Injury, and Influenza like Illness, ARI, Watery Diarrhoea, Bloody Diarrhoea, and Fever with rash and jaundice etc. Beside this the local community of Kavre District got the health education including psychosocial health service and distributed water purification tablet among the earthquake affected people. DCH Trust in Collaboration with CIS also provided 150 shelters to the poor families during the service. As a result people become in normal life and increase their knowledge on primary health care and public health.
Wilson Arsenic Mitigation Program: River Sand Filter (RSF)
Under this programme we provide arsenic free safe water to the community of arsenic affected area. DCH Trust has installed 6 River Sand Filters with pipe line system in Sirajdikhan upazila. The objectives of the programme are: To share with policy makers, researchers, donors & investors who are engaged or interested in providing arsenic free drinking water, on our experience and learning from the alternative water option, To spread all over the country by accepting as a model from the success of this program of the alternative water option.
Piped Water Supply System from River Sand Filter
Dhaka Community Hospital Trust (DCH Trust) made a survey on Arsenic. According to the survey about 99% tube-wells were found arsenic contaminated and about 150 arsenic patients in Shushunda village of Muradnagar Upazila and 132 arsenic patients in Joynagar village of Homa Upazila of Comilla district were diagnose. After this DCH Trust implemented some arsenic mitigation, patient management and awareness programme from its own fund and there were some government mitigation as well. But it was not sufficient and they had to manage by themselves. In February 2012 DCH Trust did another survey and found majority of the tube-wells are arsenic contaminated and huge number of patients are increased. Now DCH TRUST is continuing this programme. As a part of this programme DCH TRUST implemented Piped Water Supply System from River Sand Filter along with Health and Hygiene for Shushunda and Joynagar Village with the support of Mercy Malaysia and Prof. Alauddin of USA. Before implementation of RSF in Shushunda and Joynagar village there were no arsenic free safe water options. So DCH, Mercy Malaysia and Prof. Alauddin selected these villages for installation of RSF. The main objective of this programme was to supply arsenic, chemical and bacteria free safe water to the community through piped water supply system of River Sand Filter at an affordable cost for drinking and cooking purposes in arsenic affected village. More than 10000 people are directly benefited from this programme.
Rain Water Harvesting (RWH) Programme
DCH Trust has implemented the RWH programme to provide arsenic-free safe water to households of the underprivileged people of Ruppur, Kabarikhola, Ratangonj and Jadupur Pabna in collaboration with MERCY Malaysia. 180 RWH preservers have been installed in villages which include Ruppur, Kabarikhola, Ratangonj and Jadupur. About 400 families are benefitting from this programme. The overall cost of one RWH preserver is estimated at BDT Tk 30,000.00 which is about USD 400. The preservers are given free of charge, however, users need to pay their own maintenance cost. There are very positive community attitude to seeking alternative water options. At the household level the community has accepted RWH as an alternative to the arsenic contaminated tube well. The community is supportive of the RWH project. The caretaker keeps records of incidences of diarrhoea amongst the beneficiaries of RWH. The RWH is very high in efficiency in the turbidity of arsenic affected communities.
Arsenic Patient Management
Yet we do not have any universally acceptance remedy or care. Better nutrition may help recovery. In this scenario still a lot of patients are suffering from Arsenicosis. But they are not getting any help regarding their treatment. DCH Trust is providing assistance for arsenic patient management like Stopping Arsenic Contaminated Water, provide Dietary Supplement and anti-oxidant tablet, and refer to arsenic patient to Dhaka Community Hospital Trust for complicated cases like skin cancer, ulcer, and gangrene needs specific medical and surgical management and Social rehabilitation along with economic and physical rehabilitation
SCHOOL HEALTH PROGRAMME
Dhaka Community Hospital Trust has developed health services initiative for the school children. DCH Trust is now providing these services to 16 schools of Dhaka City and Pabna. The initiative was developed a participatory method with school children, teacher, and parents of the children. Under School Health Programme, DCH Trust provides following services to the student on health education, which include, 1. Personal hygiene, 2. Safe environment, and 3. Reproductive health education for adolescent girls and boys. The methods of education are lecture, interpersonal communication and by using Audio-visual aid (Flip chart or Video). Teachers of those schools have been provided training on those issues.
SCHOOL HEALTH PROGRAMME
DCH Trust has developed and run an Industrial Health Insurance Project to provide health care services to different industries. Most work place clinics are located at spots where majority of workers are women (Garments). The satellite teams (doctors and Paramedics) visit these industries at a regular interval (weekly or fortnightly). The team provide following services and treatments and referral of difficult patients: health education session through audio-visual tools, ante natal care (ANC), postnatal care (PNC) including breast feeding, motivation FP method acceptation, child care, education, environmental hygiene, reproductive health care, safe drinking water and food. The entire workers have been health checked-up on yearly basis. At present DCH is providing IHIP services in 25 industrial units and companies including 10 garments industries in Dhaka city, Savar and Narayangonj. More than 20000 industrial works are getting health care facilities through this service. The aim of this service is provide qualitative health care service at an affordable, cost effective and sustainable for the works. The serviced includes the following • Doctor Visit (Weekly) • Health Check up • Health Education, Health Assistant Awareness Program • Primary Health Care • Family Planning • Counseling • Health Screening • Accident/Emergency Support • Operation • Installment Payment • DRR Response
RESEARCH PROGRAMME
Dhaka Community Hospital Trust is the pioneer organization in the field of Arsenic contamination in Bangladesh. It really deserves the sole credit for highlighting the serious health hazards caused by arsenic contamination in ground water. Then through their continuous efforts, DCH established this issue as a public health problem in Bangladesh. A number of research programme are also taken with some famous universities (Harvard School of Public Health, Harvard University-USA, Arsenic Foundation USA INC, Jadavpur University-Kalkota, India and South Australia University- Australia) to understand various health and environmental problems that may cause long term problems with chronic arsenic poisoning. The ongoing research activities are as follows (Recently completed researches attached here • Cystic Fibrosis and arsenic study (Respiratory Health) with Harvard University • Study to measure metals, pesticides and other persistent compounds in deciduous teeth from the birth cohort with Harvard University • Arsenic and Immunology with Oregon State University, USA • Arsenic Awareness Survey with Oxford University, UK • Safe Water Option with Mercy Malaysia, Malaysia • Cleft Lip & Palate (CLIPP), Mercy Malaysia and Universiti Sains Malaysia
DCH Trust
Support Services
Know About Dhaka Community Hospital Trust
Hospital Beds
Social Activities
DCH TRUST